Hosting Training of Trainer (TOT) with Johor Marine Park on Pulau Tengah
In collaboration with Batu Batu, we were excited to host a two-day training session run by Marine Parks Johor for members of the local community, including other resorts, island communities and tourist boat operators. The event was in celebration of the International Year of the Reef and aimed to provide training for local tourism operators on eco-friendly practices within the Marine Park.
Marine Park Johor/Taman Laut Johor were offering training to raise awareness of the fragility of our environment, environmental issues and the human impact on the local area. We hope that this will be the first of various events of this kind for the local community.
sustainable "dream" islands
Brainstorming on sustainable infrastructure
Participants were able to take part in educational activities such as creating a model eco-island in the sand, identifying environmental issues and looking at the life-span of marine debris.
Marine Parks promoting
conservation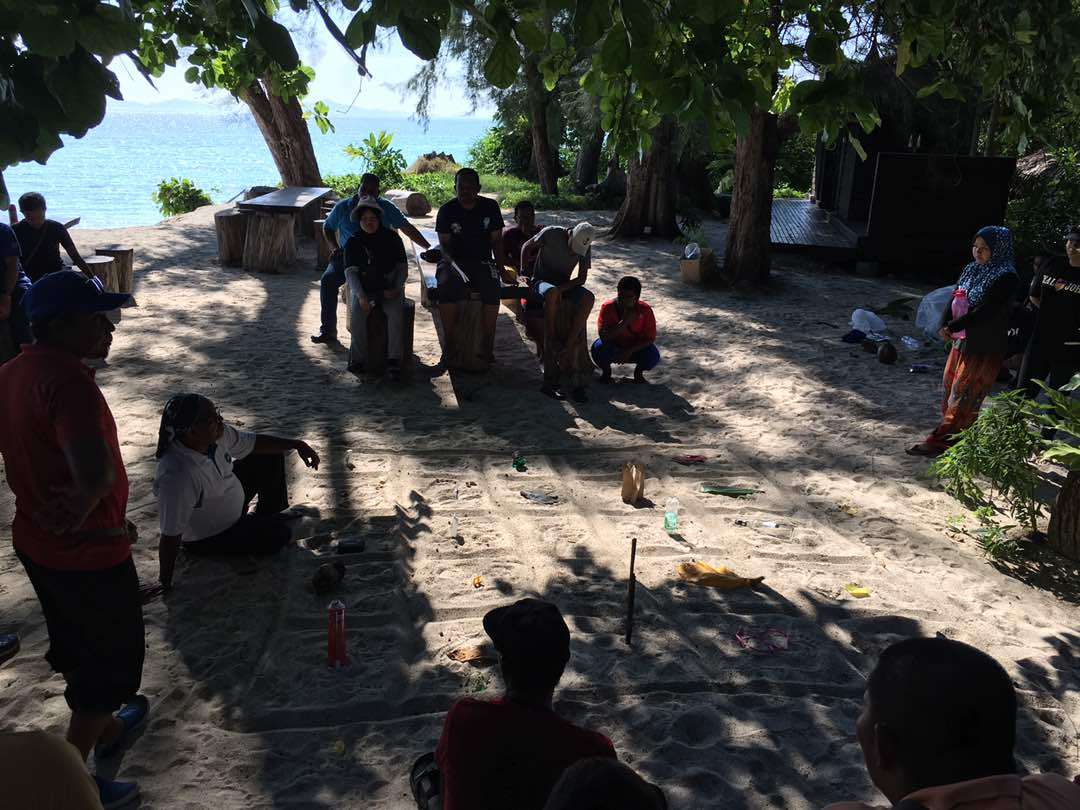 LEARNING ABOUT OUR IMPACTS
UNDERSTANDING MARINE ECOSYSTEMS
Marine Park Johor are also our sea turtle programme partners, and have supported us since the very beginning, so it was amazing that their head Cik Bahrinah (pictured speaking in blue), was still on the island when one of our Hawksbill nests hatched!
Overall, the event was a huge success and we were excited to be part of a collaborative effort to protect the Marine Park. We hope this event willbe the first step in a community-wide approach to co-manage the Marine Protected Area and create an environement where the local communities and fragile ecosytems can all thrive.
A huge congratualtions to the Johor Marine Park for organising and conducting the training and a big thanks to Batu Batu Resort for hosting everyone!