environmental outreach
Info about why education and outreach is important
THE PEDAS INTIATIVE
Pasukan Pendidik Ekologi dan Alam Sekitar, MERSING
ECOLOGY AND ENVIRONMENT TEAM, MERSING
WHAT IS PEDAS?
The PEDAS Initiative, Mersing (Pasukan Pendidik Ekologi dan Alam Sekitar) has been established to shape and drive forward environmental education programmes within Mersing and to facilitate the collaboration between various environmental and conservation organisations to deliver a cohesive and varied curriculum.
We work with school children on the biological importance of marine and terrestrial life, the threats that they are facing, and the conservation and preservation efforts that are already established in Malaysia. In addition to this, we will also focus on issues of sustainability, pollution and waste management including the 3R's (Reduce, Re-use and Recycle) in schools and green technology.
What makes PEDAS special?
It's a team effort. Pasukan Pendidk Ekologi dan Alam Sekitar means Ecology and Environment Team. PEDAS is a collaborative effort between local NGOs, government authorities and community leaders. The PEDAS Team currently includes TIC, Reefcheck Malaysia, Trash Hero Mersing, Marecet, Majlis Daerah Mersing, PPD, Johor Marine Park and members of the local community like Clean & Happy Recycling.

INVOLVING THE LOCAL COMMUNITY
SOMETHING INSPIRATIONAL BUT NOT PATRONISING
blahblah communities blah
community events
Class aptent taciti sociosqu ad litora torquent per conubia nostra, per inceptos himenaeos. In sit amet felis malesuada, feugiat purus eget, varius mi. Aenean eu justo sed elit dignissim aliquam.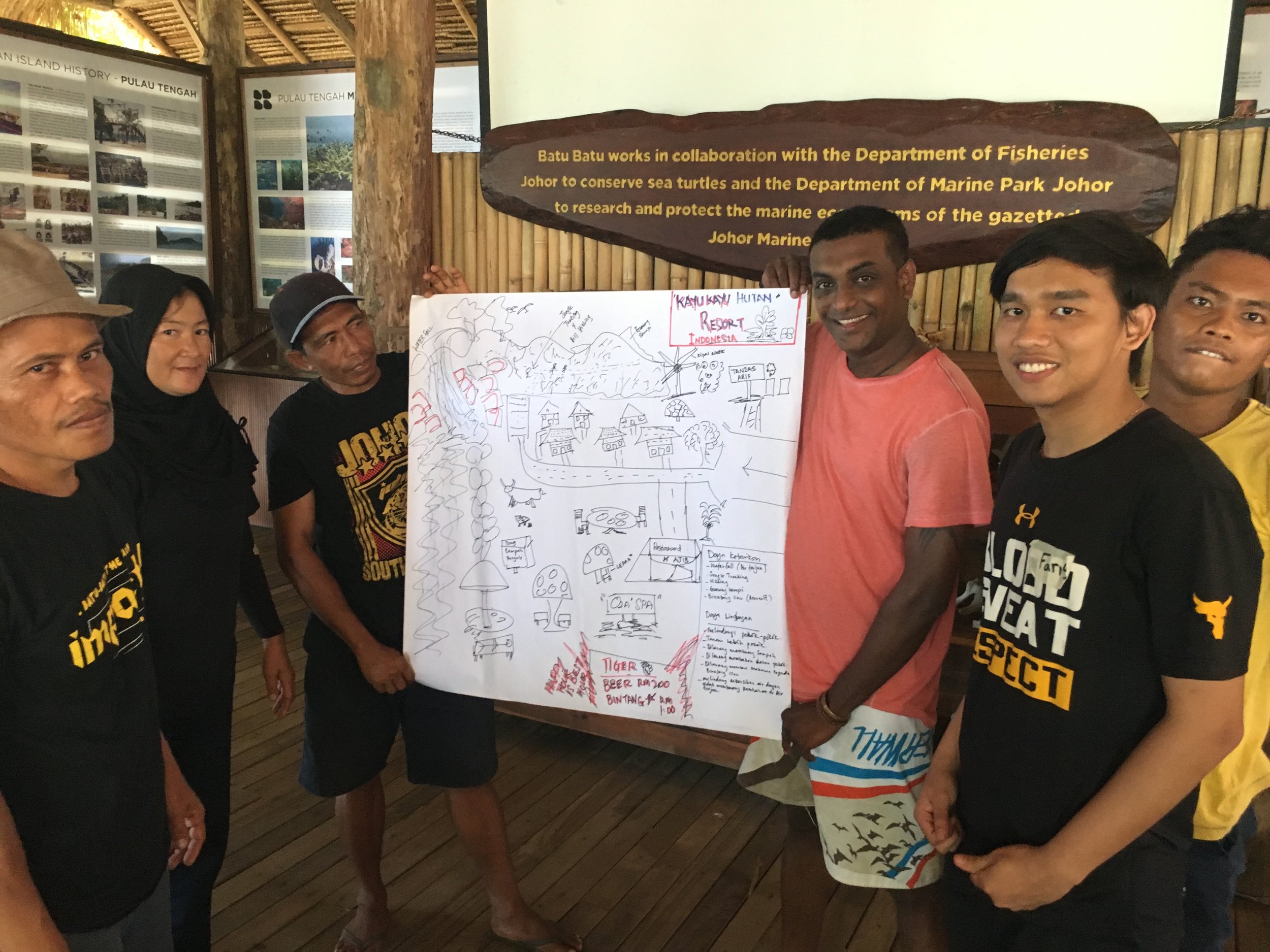 training
Maecenas non leo laoreet, condimentum lorem nec, vulputate massa. Donec eget risus diam. Nullam sit amet nisi condimentum erat iaculis auctor.
multi-stakeholder engagement
Integer tempus, elit in laoreet posuere, lectus neque blandit dui, et placerat urna diam mattis orci. Nulla eu pretium massa. Aliquam bibendum, turpis eu mattis iaculis, ex lorem mollis sem, ut sollicitudin risus orci quis tellus.
EDUCATIONAL TRAVEL
WORKING WITH RESORTS TO DELIVER EDUCATIONAL AND ETHICAL EXPERIENCES IN NATURE
We work with Batu Batu Resort to inspire and educate their guests on environmental issues and biodiversity threats. Our hope is that tourists visiting our island will leave with a new perspective and passion for nature that informs their day to day choices.
TALKS & PRESENTATIONS
The TIC Team carries out weekly talks and presentations for guests at Batu Batu Resort on various topics including shark and sea turtle conservation. It's a great chance for visitors to Malaysia to learn a little bit more about it's special and threatened wildlife.
HATCHLING RELEASES
As part of our Sea Turtle Programme, we regularly release newly hatched turtles into the sea. Everyone's invited to come along for this once in a lifetime experience. Guests are not permitted to touch or handle hatchlings but are welcome to observe our team as we measure the hatchlings and release them onto the beach.
BEACH CLEAN-UPS
We carry out beach clean-ups on a weekly basis and invite guests and staff from the resort to join us and get their hands dirty! Marine debris is a huge global problem and seeing the impacts first hand helps to change mindsets and give travelers a new perspective on their day to day life and it's impacts on the environment.